Updated Mar 16, 2018
Kit Calafato
4764 Sun Valley Rd
Del Mar, CA 92014
858-755-8033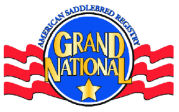 ASB Grand National Nominated Sire ~ The Knight's Reflection

Arabian Breeders Sweepstakes Nominated Sire ~ The Knight's Reflection
Website Designed and Maintained by DSM Photography & Web Services
Welcome to Spotz Farm the home of beautiful spotted (pinto) Saddlebred horses located in Roseburg, Oregon, USA. Our farm mission is to produce the very best Spotted American Saddlebreds possible to be used as show and breeding horses so that the public can enjoy the rare and charismatic color. We don't want to sacrifice quality and athleticism as we see so often with "color breeders." We try to "take the spots off of the horse." Then we ask ourselves:

Is this a good Saddlebred?

Does it look like the standard?

Does this horse drive off of its hocks and carry its shoulders?

Is this horse built upright in carriage?

Does the horse have quality and refinement?

Are the ears placed well and shapely?

Are the eyes large and expressive?

Are the legs long in proportion to the body, clean and straight?

Is the shoulder long and laid back?

Is the neck upright and longer on the top than the bottom?

Does the throat latch hinge at the poll and will it carry a bridle?

And finally, does this individual have ambition and forward motion with courage and heart"?
Sounds like a lot to ask of a small gene pool? That is why we are constantly bringing in better bloodlines with the homozygous pintos who's DNA only allows then to produce pinto offspring. Imagine that? The best bloodlines with spots! So with all of my knowledge as a horse breeder and judge, we try to combine what we have available and produce the best that we can. For quality control, start with taking a picture of the pinto horse, color in the spots and make the horse a solid. Place this picture next to what you think is the very best American Saddlebred standard. Now set your goals to produce that horse with spots.
Good Luck!
WGC Buck Rogers

and Chubasco

were great champion show horses.
They contributed to the creation of WCH Doctor Zhivago

(Hot Every Nite x Tropical Rose) Homozygous pinto and Homozygous black. Grand National winner in halter. Two Year old fine Harness winner Del Mar 2004. 2005-Unanimous World Champion 3 Year Old Fine Harness at the Kentucky World Championship for Saddlebreds!!! Photo by Shiflet. Owned by Michele Macfarlane of Scripps Miramar Saddlebreds San Diego, CA.
RA Hot Every Nite

gave him the majestic size and color.
WCH Doctor Zhivago


is an inspirational example of what we are producing.

Kit Calafato
4764 Sun Valley Rd
Del Mar, CA 92014
858-755-8033
Featured Stallion....
The Knights Reflection
ASHA 116062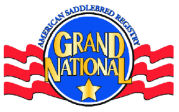 ASB Grand National Nominated Sire ~ The Knight's Reflection


Arabian Breeders Sweepstakes Nominated Sire ~ The Knight's Reflection

The Knights Reflection New Video now available!
2yr Old Futurity Video
Yr Futurity Video


Tropical Rose
(Cappuccino Royale x Tropical Flower) Dam of DR ZHIVAGO. Owned by Spotz Farm Roseberg, OR.


RA HOT EVERY NITE
(Hot August Nite x Love Struck Baby) Sire of WCH DOCTOR ZHIVAGO. 17 Hand ASB Homozygous pinto. Owned by Dr Roy and Charlotte Ivy of Chacaros So-Black Arabians El Paso, TX.


NADIA COMANECI
Doctor Zhivago x Spotz Nitelites